Cisplatin cis-Diammineplatinum (II) Dichloride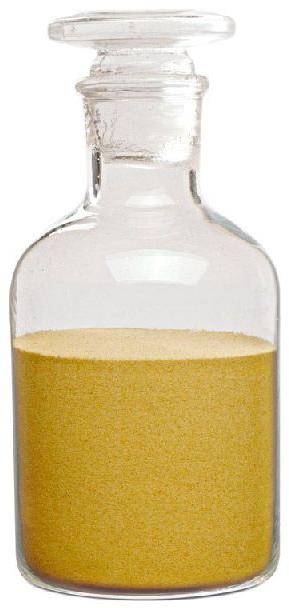 Business Type
Exporter, Supplier
CAS-Number
15663-27-1
Chemical Formula
cis-Pt(NH3)2Cl2
Metal Content
≥64.5%
Click to view more
Product Details
Application
Antineoplastic Agent
Expiration Period
2 Years
Packaging
Dark Glass Jars with Polyethylene Caps.
Technical Specifications
Indicators
Trial Data Results
Form
Yellow-orange-coloured crystalline powder
Solubility
Slowly and very low-soluble in 0.1N HCl and 0.9% NaCl,
practically insoluble in 95% alcohol
Identification:
UV-spectrum
Max. at l=301±2 nm,
Minimum at l=246±2 nm,
Shoulder 276-284 nm
platinum qualitative test
Positive
ammonia qualitative test
Positive
chlorides qualitative test
Positive
Solution transparency
Conforms to reference standard No. 1
(National Pharmacopeia, Vol. XI)
Water, %
Max. 0.5
Foreign impurities, %:
trans-isomer
Max. 1.0
other foreign impurities
Max. 1.0
Quantitative assay, %:
based on platinum assay results
Min. 99.0
based on nitrogen assay results
Min. 99.0
Platinum content, %
Min. 64.35
Looking for "
Cisplatin cis-Diammineplatinum (II) Dichloride

" ?
Kilogram